Some monitors have firmware bugs and don't react well to DDC commands.
You may first try to increase the DDC Sleep Factor to Medium or Long: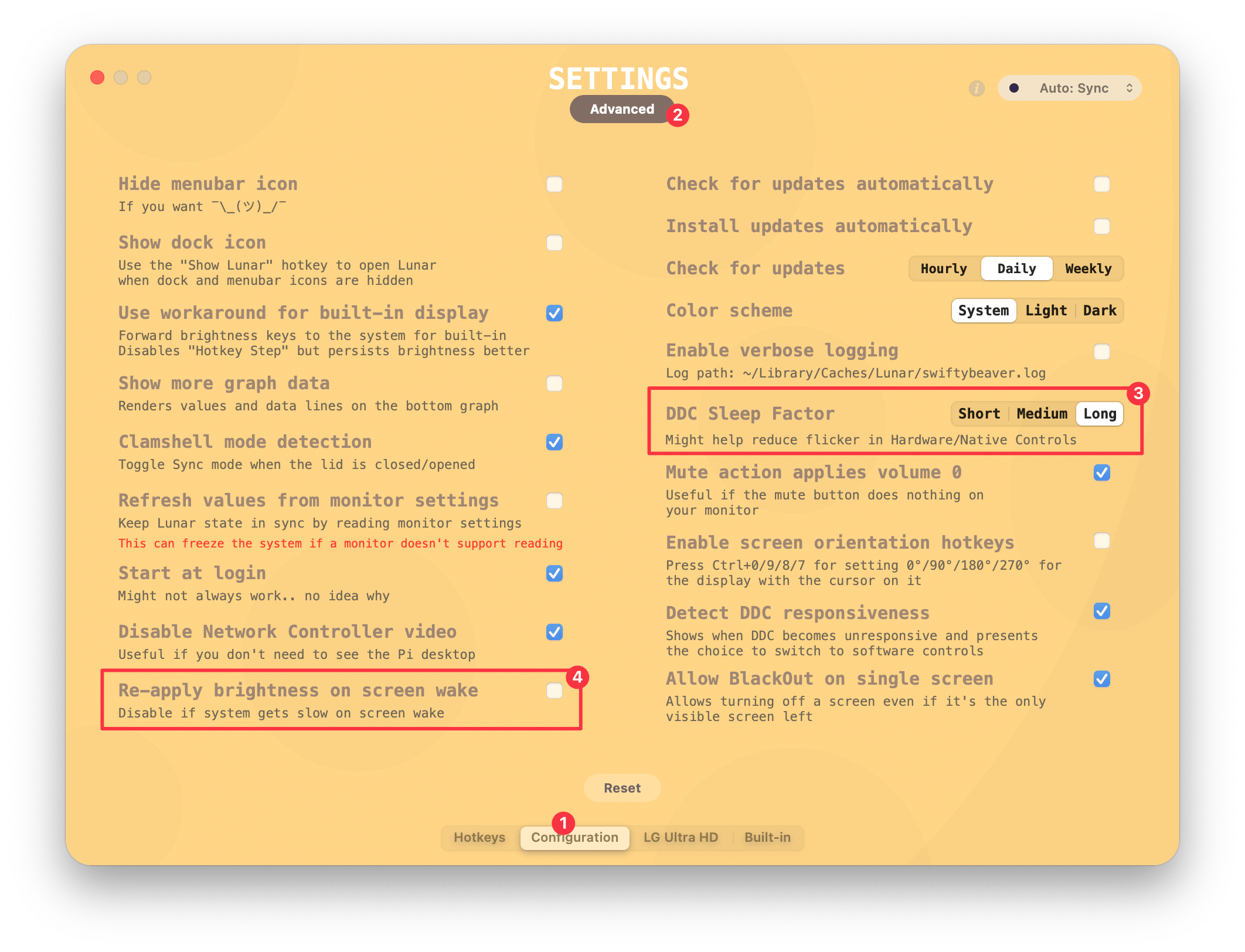 If the problem persists even with the DDC Sleep Factor set to Long, you will need to disable DDC completely.
To do that, disable Hardware (DDC) controls from the Controls menu: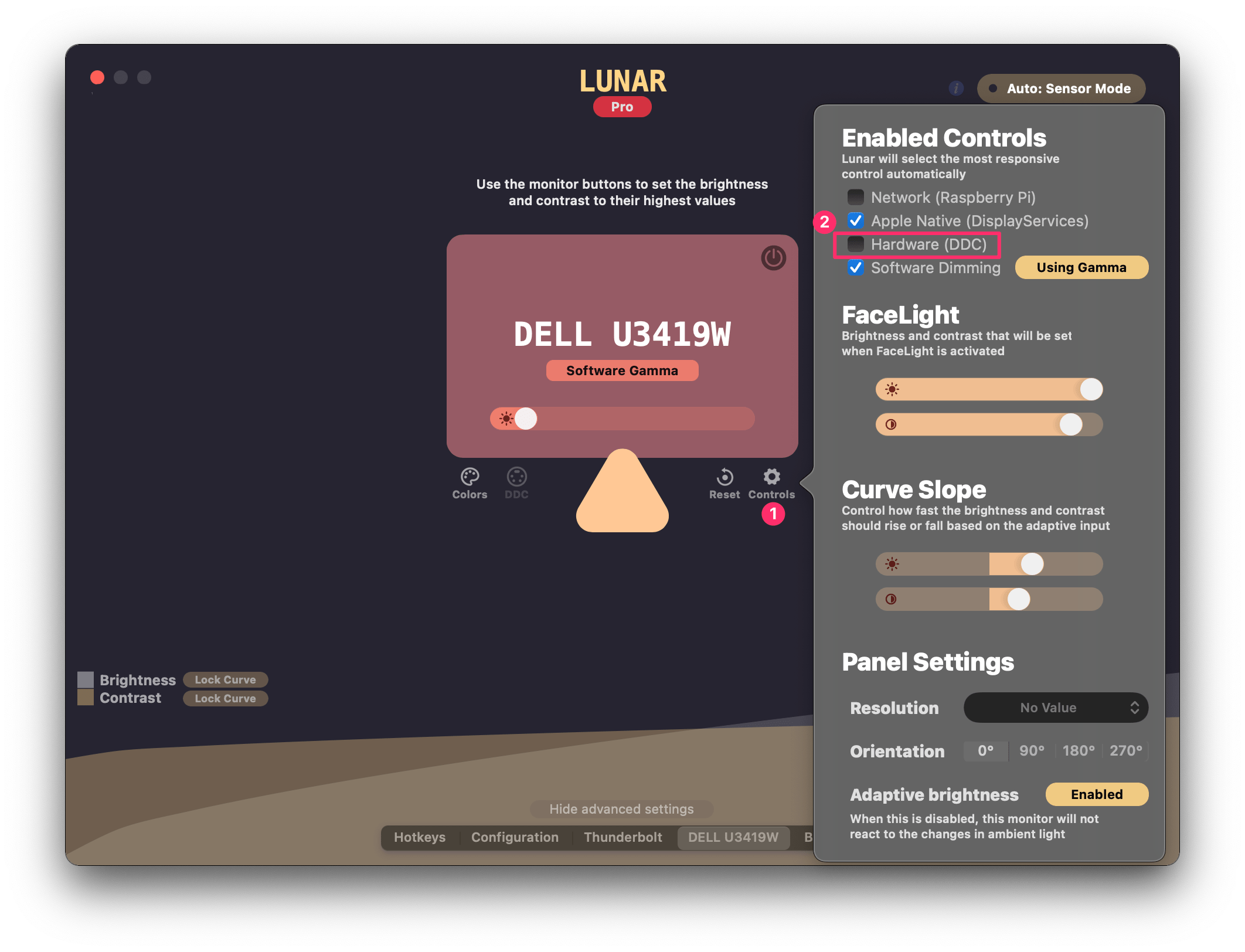 Lunar will fallback to adjusting brightness and contrast in software using Gamma values.
---
Notes about Gamma:
Conflicts with other apps that use Gamma like f.lux so you have to quit them

Night Shift is a good alternative as it doesn't use Gamma

Can only lower the brightness, not increase it

That's why you have to manually set the monitor brightness and contrast to maximum using its physical buttons

Can't change the volume or input of the monitor

Those features require DDC